Brake Pressure Regulators.
Stop with confidence.
Brake with confidence with our range of Brake Pressure Regulators. These important components form a crucial part of a vehicle's braking system, ensuring optimal hydraulic pressure for each brake caliper.
At Apec, we understand the significance of safety and performance on the road. That's why our expert team has meticulously developed this comprehensive range, backed by rigorous testing to ensure unparalleled reliability and performance.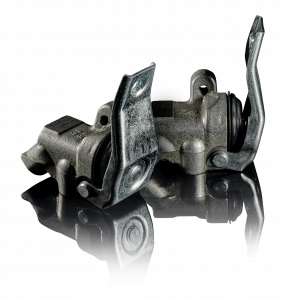 Braking without compromise.
Apec Brake Pressure Regulators are thoughtfully designed to match original equipment (OE) specifications, making them the perfect fit for your vehicle. Manufactured and tested to the highest standards of quality, you can trust our regulators to deliver consistent and dependable results.
Tailored to meet the demands of the most popular vehicle applications, don't compromise on safety and performance—choose Apec for superior quality and peace of mind.