A FULL SUITE FOR A FULL STOP.
The Reigning Clamp.
Apec Calipers continue Apec's legacy of stellar braking performance through the same commitment to precision engineering and product quality that defines our range. When you install an Apec Caliper, we take care of the friction so you can keep your eyes on the road and your mind at ease.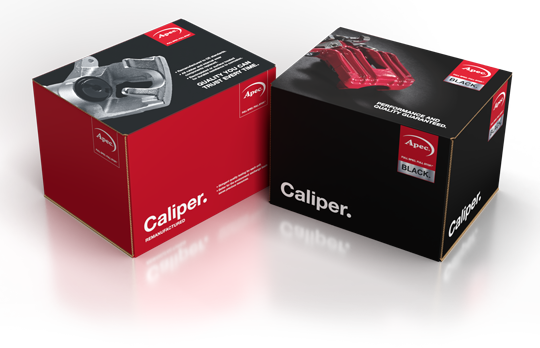 Superior in Standard.
Our calipers are remanufactured using high-quality components and manufacturing practices to maximise longevity and performance. At Apec, we blend the benefits of better braking with sustainable production methods for a conscientious solution to calipers that nevertheless sticks to our superior standards.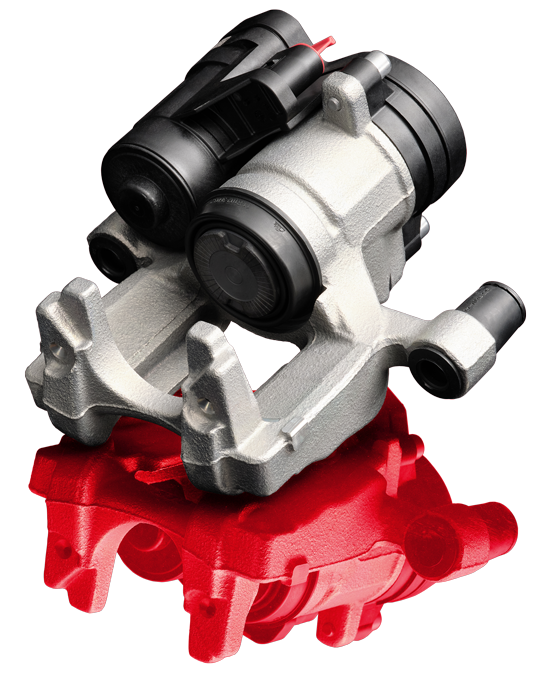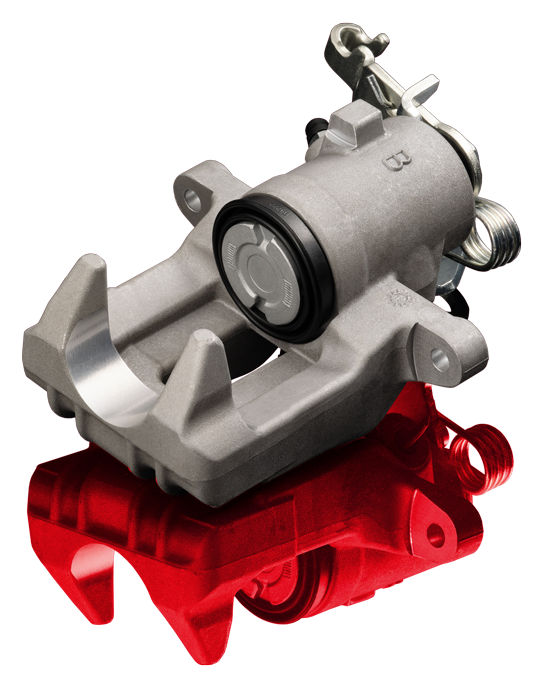 The Remanufacture Factor.
All Apec Calipers are the result of sophisticated, ISO-accredited remanufacturing designed to provide reliable quality while also preserving our planet's precious resources. Our sustainable production uses a controlled build process in which the original caliper is fully disassembled, meticulously cleaned and rebuilt with new internal and rubber wear components. Each Apec Caliper is tested using either brake fluid or air before being inspected and approved against a master sample for consistently superior levels of quality and reliability.
The cores of our calipers are a major casting that is rarely worn or damaged, rendering it ideal for reuse in this process. By taking advantage of these cores, we significantly reduce the emission of greenhouse gases, energy consumption and natural resource depletion caused by manufacturing.
All Apec Calipers are protected through cataphoresis plating and other durable surface treatments at our remanufacturing site for enhanced resistance to corrosion and universal application quality.
Easy Slider.
Most modern disc brake vehicles rely on sliding calipers which use a single-piston to operate the brakes. As this piston only exerts pressure on a single pad, the caliper requires a sliding function for equal distribution between both pads. This is achieved by fixing one half of the caliper to a wheel hub bracket and affixing round steel pins that allow the other half to maintain pressure, keeping both pads evenly applied to the disc.
When these pins become rusted, bent, or otherwise compromised, they lose their ability to slide, and the brakes become wedged against the disc. This not only exposes the brakes to excessive heat but also causes uneven wear and braking in the pads.
In addition to our other braking products, we stock a range of slider pin kits in over 100 part numbers to cover more than 800 different calipers. Sold separately as a single kit, you can use these pins to ensure your newly installed Apec Caliper can function at peak performances out of the box.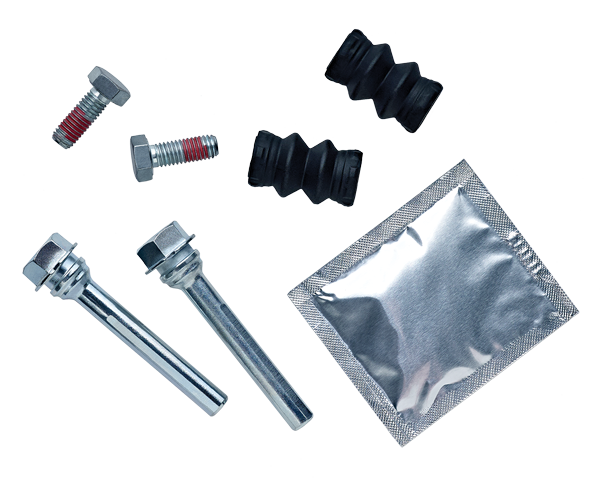 Simply Surcharge.
Our 'Core-to-Caliper' surcharge process allows customers to exchange their reusable calipers for treatment in our remanufacturing process. As part of this highly efficient initiative with a fast-track service for technicians and motor factors, we ensure our customers receive their surcharge refunds as quickly and easily as possible.
For Technicians
Place the used caliper with a part number that matches your new Apec Caliper in the return bag and box received with your purchase.

Wait for your supplier to collect your used calipers for return to our main headquarters.

Your supplier will refund your exchange surcharge when the returned core has been inspected and approved by our specialist team at Apec HQ.

Your caliper will be collected, checked and refunded within one month, barring any unexpected complications.
For Factors
Ensure your customers return the correctly numbered used caliper in their Apec return bags and boxes.

Our specialist return team will inquire about any used calipers ready for collection approximately every two weeks and agree to a mutually convenient collection timeslot.

Once collected, our team will inspect and approve your returned calipers at Apec HQ and credit the surcharge refund for each reusable return. We aim to credit your refund approximately four weeks after collection to aid factor cash flow.
When returning calipers for a surcharge refund, ensure that each core caliper is free from the following defects or faults:
Cracked or incomplete casing

Damaged pad pinholes

Snapped or damaged bleed nipple

Worn surfaces caused by disc contact
You must also verify that only the core caliper is returned or that the caliper has been disassembled so the core caliper is no longer housed within the complete unit. Failure to do so will slow the surcharge exchange process.
Better in Black.
Apec Black Calipers go a step beyond for a distinctly personalised offering designed to provide luxury vehicles with braking components that have a touch of class.
Consider it Coloured.
Balancing performance with aesthetics is key to promoting a driving experience that satisfies every customer at every level. Apec Black Calipers are not just tailored for efficiency and precision, but also to provide the ideal finish for your vehicle.
All Apec Black Calipers are finished in one of six distinct colours for use in braking systems, all of which are functional and fashioned to your preferences.
Apec Black Calipers are available in the following colour variants: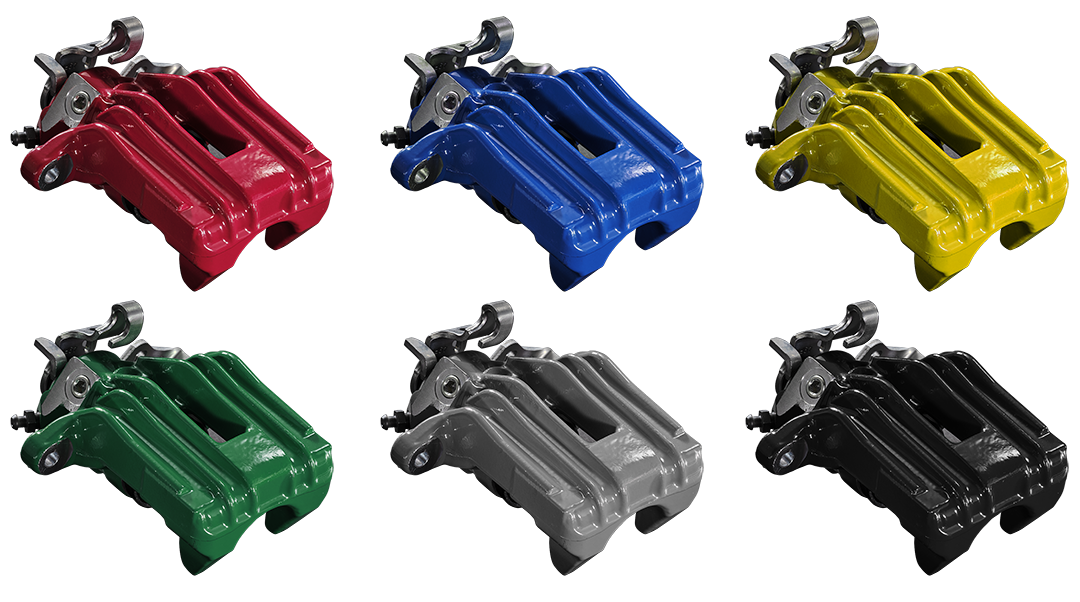 Slicker, Not Quicker.
At Apec Black, we go the extra mile to ensure every caliper installation adds OE quality reliability and responsiveness to your vehicle application. In addition to the manufacturing-level innovations we use to improve their safety, our rear calipers come pre-lubricated with brake fluid to keep them functioning at optimal levels for much longer from the point of installation.
Calipers of Calibre.
Our calipers are not just designed to OE specifications, but to Apec Black standards of superior production practices.
Every caliper in our catalogue is 100% end-of-line tested to ensure that each one meets the stringent criteria for core acceptance we use to promote excellence across the Apec Black range. With modular designs that increase braking efficiency, corrosion-resistant coating, and materials made for maintaining product quality throughout usage, Apec Black Calipers represent a seamless transition from OE quality braking to the apex of aftermarket alternatives.