More Brake For Your Buck.
With a comprehensive selection of parts ranging from brake hoses to master cylinders, Apec Braking Hydraulics complement our braking friction catalogue for a more complete product offering. Built for performance, longevity and easy, direct replacement fitting, Apec Hydraulics cover most popular applications and are constantly expanding to match the 99% UK and Ireland coverage of our braking friction parts.
All Apec Hydraulics are built in compliance with BER1400/2002 standards of manufacturing excellence to guarantee OE matching specifications and quality.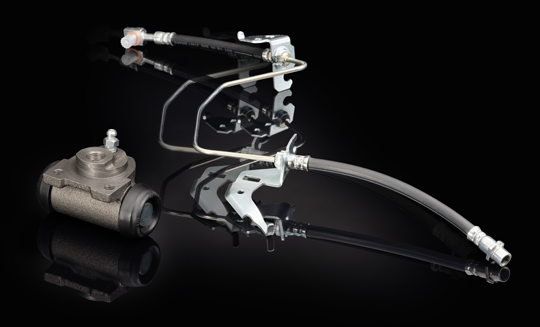 Flexible and Functional.
Apec Hoses are built to last using a combination of twin PVA braid construction and EPDM (Ethylene Propylene Diene M-Class) rubber for unbeatable strength and flexibility. Ideal for exposed braking parts due to its exceptional resistance to heat, ozone and weather, the EPDM in our hoses ensures reliable hydraulics performance that stands its ground against atmospheric elements. With corrosion protected, eco-friendly end fittings, our hoses are well-equipped to function under extreme conditions.
Precision manufactured on advanced automated production lines, Apec Hoses are made to exacting tolerances for easy fitting out of the box. With regular manufacturing-level whip, burst and endurance testing to ensure no part is stocked without superior Apec quality, matching OE performance is what our hoses are built to do.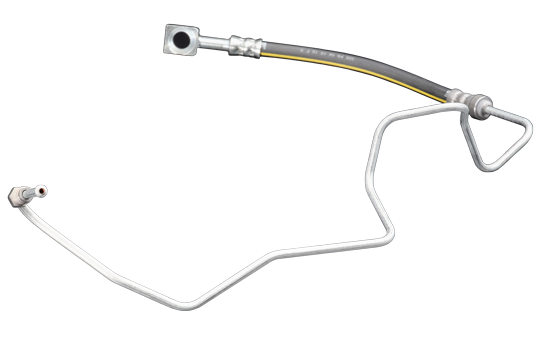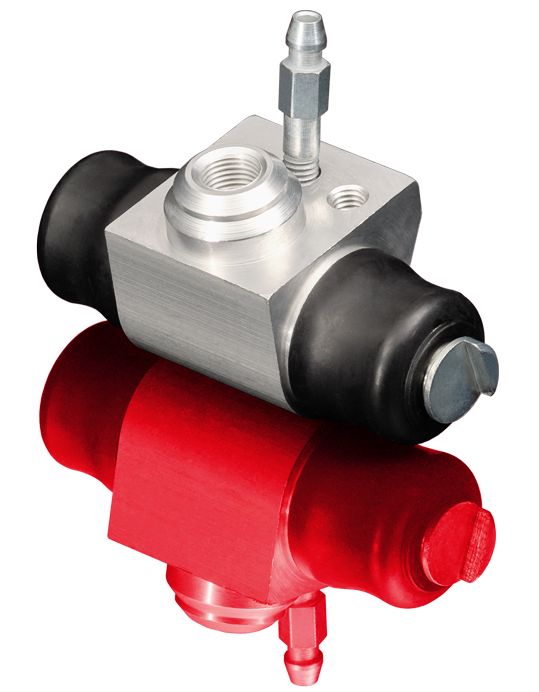 The Wheel Deal.
Apec Wheel Cylinders are precision engineered to put perfect performance first. Whether they are subjected to extreme temperatures, torrential weather or intense driving conditions, our wheel cylinders make the grade time and time again. Made with high-grade steel and aluminium, our pistons and bores consistently achieve smooth and stable braking.
Like our hoses, Apec Wheel Cylinders are outfitted with EPDM rubber for flexibility under intense heat, ozone and weather conditions. Once assembled, our cylinders are pressure tested under industry-leading factory standards to reliably deliver braking that never disappoints.
Master Class.
Designed to replicate the exact feel and performance of OE parts, Apec Master Cylinders adhere to the same exemplary standards of production and quality control as the rest of our hydraulic range. Composed of high-grade steel or aluminium, and EPDM seals and boots, our master cylinders are reinforced with engineering and assembly practices that ensure form, fit and function are always at the heart of production. As with other Apec Hydraulics, our master cylinders pass intensive factory testing for performance under pressure before release.