Take the Rough with the smooth.
Terra Firma.
Shock absorbers are essential in ensuring vehicles keep a firm grip on the road, by reducing coil spring oscillation and improving overall ride comfort. Apec Shock Absorbers provide a high-quality aftermarket solution at OE manufacturing standards to guarantee smooth suspension and an optimal driving experience.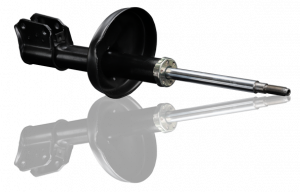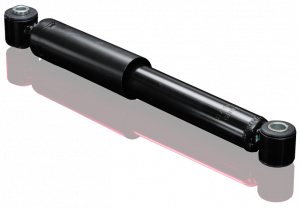 Making an Impact.
Apec continues its ongoing commitment to superior production. Due to their safety-critical nature, shock absorbers are precision engineered in IATF 16949 and ISO9001 accredited facilities using high-quality manufacturing processes. These exceptional manufacturing standards allow them to withstand extreme environmental conditions whilst safeguarding OE performance for a robust, like for like replacement.
All Apec Shock Absorbers come complete with inkjet applied batch numbers for full traceability.
Quality Without Compromise.
We assess our Shock Absorbers throughout every stage of the manufacturing process, using a combination of testing practices to ensure consistent quality. These tests include:
Cold temperature performance – Shocks and Struts are tested at temperatures as low as -30˚C, ensuring peak operating performance in all conditions.
Life Cycle Test – Each Shock Absorber undergoes 4,000,000 cycles of damping force testing, so you know the last contraction will be as good as the first.
Salt Fog Test (ASTM B117) – Each part endures a battering of salt spray for a period of 72 hours, so you can feel safe knowing that Apec Shock Absorbers can withstand the harshest of corrosive environments.
All Apec Shock Absorbers come complete with a 3 Year / 36K mile warranty guarantee, meaning you can fit and forget.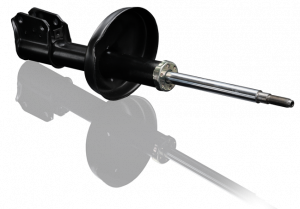 The Perfect Pairing.
It is vital, when installing Apec Shock Absorbers to replace in axle pairs. Not only does this prevent uneven wear, but also the gradual deterioration in a shock absorber's performance will largely go unnoticed by the driver with the potential difference of up to 25% damping force, between the worn shock absorber and a new one on the same axle. This can lead to potentially catastrophic consequences under heavy braking or other avoidance manoeuvres.