MASTERING MOTION.
Apec Timing Chain Kits excel in synchronising your engine's vital components, optimising performance and power by maintaining precise timing between the crankshaft and camshaft movements.
Explore our extensive selection of over 160 parts, all meticulously matched to OE specifications and quality, and enhanced with advanced surface treatment for unparalleled durability.
The range includes:
Timing Chain Kits
Timing Chain Kits with Gear
Timing Chain Kits with VVT Sprocket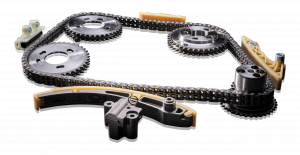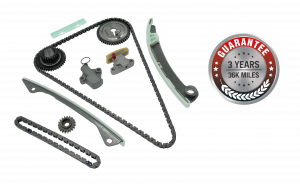 QUALITY ASSURED.
Every Apec Timing Chain Kit undergoes a series of stringent tests to guarantee reliability and performance. 
Vibration Test: Simulating real-world conditions for consistent performance and unrivalled control.

 

Hardness Test: Ensuring maximum reliability, functionality, and longevity.

 

Thermal Shock Test: Proven resilience at extreme high and low temperatures.

 

Tensioner Durability Test: Maximizing operational performance.

 

Elevate your engine's performance with Apec Timing Chain Kits.