Top mounts are vital to the smooth running of any vehicle and provide comfort by cushioning vibration and minimising noise caused by uneven road surfaces, acceleration, braking, and cornering.
Responsible for providing an upper location for the suspension unit, top mounts are often an underrated and overlooked part of the McPherson strut suspension system and require the same consideration as a vehicle's shock absorbers and springs.
Excessive wear and failure of the top mount will be felt by the occupants, causing unresponsive steering and increased noise whilst driving. Thanks to Apec, you can now expect an outstanding range of top mounts at OE quality and manufacturing.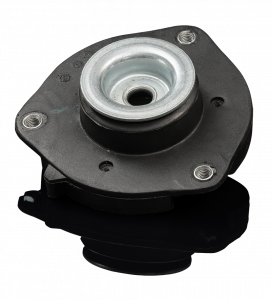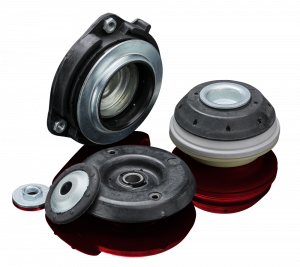 Test for the Best.
Apec demands quality at every stage of the manufacturing process by certifying all facilities are IATF 16949 and ISO 9001 accredited. To safeguard against these exceptional standards, every top mount we supply undergoes rigorous testing against peak performance parameters to ensure a smooth ride.
All Apec Top Mounts are rigorously tested to ensure the exceptional product quality. These tests include.
Ozone resistance
Heat ageing at 70°C for 72hrs
Low-temperature brittleness tested to -45°C˚
Cold flexibility test conditioned at -40 °C for 70hrs
Take the Strain.
Degradation in road conditions through high levels of traffic, weather damage or poor maintenance puts an increased strain on a vehicle's suspension components, but with Apec's high quality standards backed by a 3-Year / 36K mile warranty, you can fit and forget, safe in the knowledge that our top mounts can endure the harshest of road conditions.